Cheerleading is getting hotter, tighter and sexier each year. Girls can be professional cheerleaders now, and it shows in their performance. Here are the top 5 hottest cheerleader teams. Scroll down to discover these hot girls in sexy cheerleader costumes.
Dallas Cowboys (NFL)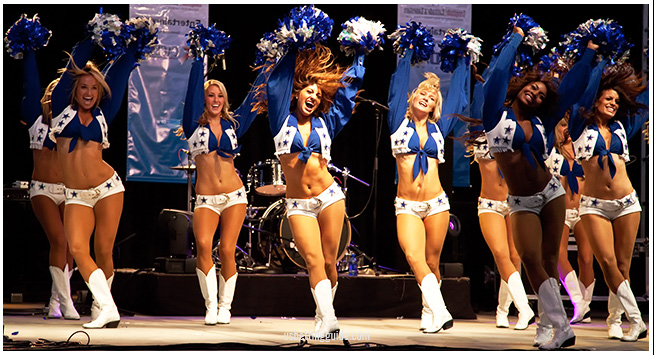 Starting with the obvious. Known from TV program DCC Making The Team, The Dallas Cowboys Cheerleaders are the most famous cheerleader team. Their level of professionalism is the highest in the world and the girls must pass a rigorous draft and training. Only the fittest and sexiest girls make the team. Their skimpy uniforms finish the job.
Formula 1 Grid Girls (Car racing)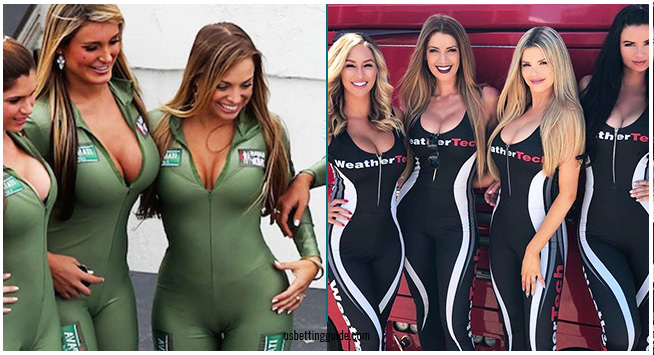 Many people tuned in to the Formula 1 races just to catch a glimpse of the hot grid girls. Not only do they provide sexiness from the sidelines, they also wave the flag to start the race. The grid girls were cancelled in the 2018/2019 season due to public outcry, but will return for some races this season. The hottest grid girls are most often found at the Grand Prix of Brazil.
Beach Volleyball

Surprisingly, beach volleyball has some quality cheerleaders. Even women's beach volleyball, which doesn't lack in the sexiness department in the first place. The girls have to pull off some stunts to performs in the sand, but in return we get some really sexy beachwear. Just imagine tight bikinis and lots of hip-swaying.
(NBA)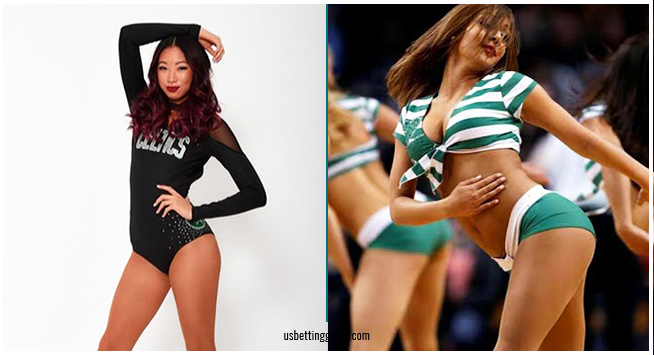 Like the NFL squads, the NBA cheerleaders are mostly dance groups. They dart in and out of the arena during the breaks. As the crowd is quite a lot closer to the field than in NFL, you can get a really good look of these gorgeous girls in real life. We picked the Boston Celtics for our pictures, since they represent our good luck in life (and gambling!).
Walk-on Girls (Darts)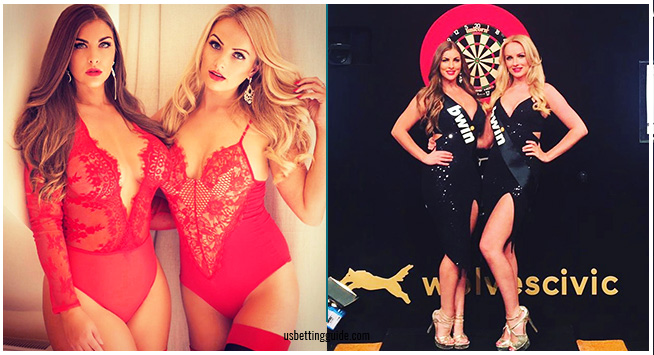 Like the F1 grid girls, the walk-on girls were discontinued in 2018. The girls used to accompany the darts players through the crowd to the stage. On stage, they held up signs to start each round. Since these walk-on girls didn't have to dance and worked in duo's, they became very famous models. Check for example the Instagram page of Charlotte Wood.
Bonus: North Korea (Olympics)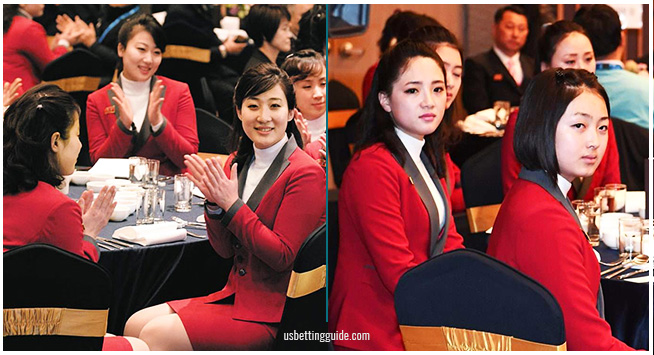 North Korea showing up for the 2019 Winter Olympics in South Korea was quite a shock. The best part of their participation turned out to be their huge female cheerleader team. Their choreography was perfect but they weren't allowed to speak to anyone. But even North Korea can produce pretty faces, and they sent their best. The forbidden fruit is often the most desirable.