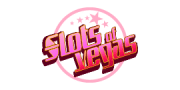 250% 1st Deposit Bonus Up to $2,500, Bonus Code: NEW250
Bonus

Support

Games

Design
When we do one of these reviews, we usually look at what the casino has to say about themselves and what players have to say about the casino. If we find the two tell a whole other story, we feel it's wrong just to even it out in the middle. In those cases we tell both sides, so you can decide what you regard as most trustworthy. Slots of Vegas is such a casino where the story they tell about themselves differ from the player reviews. That isn't to say they are bad per se(!), players sometimes complain since it helps them digesting a loss. So, let's put all prejudices aside and find out for ourselves!
First impression
The website has a certain look and feel to it that you don't see to often. The bright coloring and the neon-lighted games are making a good first impression for sure! The theme used makes that the content is displayed only in the center of the site, it's something you would see a lot more a couple of years ago. Gives a kind of nostalgic feeling. This ain't necessarily a bad thing, players with older computers will find this pleasant. It doesn't really matter for functionality of the site either, since the interface and all needed information and links are there where they should be. It looks like the creators tried to do something different: the bonuses look like coupons from a supermarket and the prices advertised look like… you are in a supermarket!
Bonuses and Promotions
We have to admit Slots of Vegas does quite a good job on bonuses. Not just the limit of the bonus (which is nothing to sneeze at with 250% up to $2500!), but mainly that the terms and conditions of the bonus are presented on the bonus page itself. It states which games can be played and what the playthrough rate is. If you want your bonus to be active for all games instead of just slots for example, Slots of Vegas gives you the option of choosing a 190% bonus up to $1900 instead of 250%. Seems fair to tell people in front! There are other bonuses as well, but there isn't really a single page where all come together. They are scattered around in banners; something that could use some improvement!
Collection
Slots of Vegas makes you download casino software. It's something you don't see to often anymore these days (like the website theme). Maybe it's cause they use software only from Real Time Gaming. It makes their collection limited up to 80 slots, which is enough for an individual of course but for today's standards a bit low. On the other hand, these are games you won't see in other casinos to often and the player reviews we checked were unanimous on one thing: the games are great fun! Luckily quality can still compete with quantity!
Conclusion
So far we have checked everything on the site, but when it comes to support and payouts; it's where the opinion of the players really start to count. On the site it reads: '…top of the line customer service, timely payouts with the highest level of security, only at Slots of Vegas…', whilst the players complaints go out to just these things. Withdrawal time and customer support. With an average payout time of about 15 days across all payment methods and a maximum withdrawal of $2000, it's easy to see where the complaints come from. Naturally support gets very busy when withdrawal times are so high, it's an endless cycle. Hopefully Slots of Vegas fixes these issues fast since they have quite a unique concept going on.